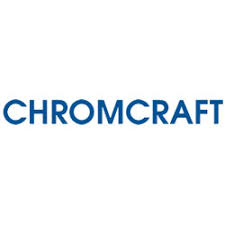 In 1908 the American Fixture and Manufacturing Company was incorporated in Missouri. In 1939, since chrome was the most common type of metal used and seeking additional markets the name was changed to Chromcraft. In 1955 Chromcraft was incorporated as a separate company. Out growing it's Missouri location, in 1961 the company was relocated to Senatobia, Mississippi. Chromcraft is credited as the first company to make a tilt-swivel dining room chairs and recognized as the industry leader in design, style, function and comfort in the casual dining market.
In 1946, T. L. Peters founded the Peters Manufacturing Company in Delphi, Indiana to produce novelty wall racks. A year later, George Revington joined the company, and in 1958, the company's name was changed to Peters-Revington. Peters-Revington became a leading manufacturer of moderately priced occasional furniture (tables, wall systems, entertainment consoles and curios) in the U.S.
In 1963 Mohasco purchased both Chromcraft, Peters-Revington and three other furniture manufacturers to become one of the largest Home Furnishings Companies in the world.
In 1992 Mohasco spun-off Chromcraft and Peters-Revington and Chromcraft Revington was formed. In 1996 Cochrane was acquired by Chromcraft Revington
In 2008 Arts and Crafts Industries a California Company, purchased the intellectual property and certain assets of Douglas.
In 2015 Arts and Crafts Industries purchased the intellectual property and certain assets of Chromcraft Revington and a new company; Chromcraft Revington Douglas Ind. Ltd (CRD) began.
Chromcraft - The industry leader in custom swivel-tilt, caster casual dining furniture offered in metal and wood.